WHY WE NEED TO SUPPORT FEMALE-LED BUSINESSES
By Ali Merkl
There are more CEOs named John than there are female CEOs.
There are more CEOs named David than there are female CEOs.
And female CEOs just barely outnumber CEOs named Robert.
Women are systematically denied positions of power due to gender bias in the workplace, with men being promoted 30% more often than women at early career stages. In conjunction with this barrier, women are also less likely to pursue leadership positions under the presumption that they do not deserve them.
As a female student studying Business-Economics with a goal of running my own company one day, I am all too conscious that there have been, and will continue to be, times in which my voice is not heard as loudly as the voices of my male colleagues. In the midst of the Me Too and Time's Up movements, it is so important to also draw attention to the corporate sexism that exists from the rolling hills of Silicon Valley to the million-dollar high-rises on Wall Street to the shiny glass doors of media and entertainment conglomerates. And where there is less money and less publicity, these inequalities can become even starker and the stakes much higher.
This past February, Emily Chang, an Emmy-winning reporter, exposed the sexist inner-workings of the tech industry in her book Brotopia: Breaking up the Boys' Club of Silicon Valley.
In response to these chilling stories and startling stats, we have to ask one question: How do we close the gender gap that persists in business? First, maybe consider naming your sons something other than John, David, or Robert.
But more seriously, we are all capable and responsible for fueling female leadership even if you are not interested in working in business. As consumers, we hold immense power between the leather flaps of our wallets. Each dollar we spend can be considered a vote. One which we, as consumers, can use to undo the discrepancy in the gender ratio.
Rather than ordering the first product that comes up on Amazon, we can choose to vote for companies whose missions we can support wholeheartedly, who pay their male and female employees the same, and who choose to uplift their female employees through equality and diversity initiatives.
By using our dollar to support female-led companies, we are helping these companies thrive and catalyzing the shift towards full equality. There are badass business women driving our economy, pushing innovation, and revolutionizing industries – but we don't hear about them in the same way we hear about Elon Musk, Mark Zuckerberg, and Evan Spiegel.
It is especially important to vote with your dollar for black women in business, who comprise the fastest growing segment of entrepreneurs at six times the national average despite facing far greater barriers when establishing successful companies. Shop a few of the MANY awesome companies here. When trying to get start-up funding, black female-owned businesses receive just 2.7% of the funding that white male-owned businesses receive on average.
It is about time we consciously support female leadership – and ensure that the third wave of feminism is not just a wave, but a permanent change.
women-owned businesses you need to know about:
CEO and founder Emily Weiss grew this beauty brand through brilliant social media
marketing, securing $34 million in VC funding
Co-CEOs and founders Carly Zakin and Danielle Weisberg founded this incredible and informative email newsletter in 2012, reaching over 6 million people daily and now expanding to their own podcast and interview series.
CEO Tina Sharkey has created an online marketplace of "brandless" goods, each item only costing $3 and also committing to providing only high-quality, safe products.
Founder Melanie designs beautiful and unique jewelry pieces and apparel for the everyday woman, growing her business from the ground up.
Jen Gotch, founder of this awesome gifts, accessories, and office supplies company, has created not just a successful company, but also built an impressive social following.
Founder Alli Webb grew her genius "blowouts-only" salon concept over the past eight years to 72 (and counting) locations, expanding to include product lines now sold in Sephora.
Jen Gotch, founder of this awesome gifts, accessories, and office supplies company, has created not just a successful company, but also built an impressive social following.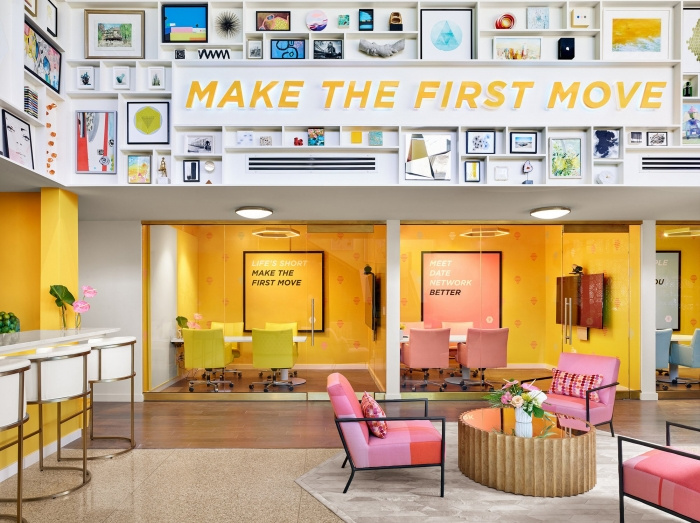 Founder Whitney Wolfe Herd built and continues to expand the fastest-growing dating app where women get to make the first move, amassing over 22 million users.